Our Promise
We are well known for our excellent service, friendly, reliable and prompt delivery that we provide to all our new and existing customers.
Big Bins has been operating in the Baw Baw and Cardinia Shires for over 15 years.
Our aim is to provide the best service we can and give our customers the best value for money.
NO OBLIGATION FREE QUOTES
We Aim to Give You the most Suitable Bin and Best Price Possible.
Towns We Service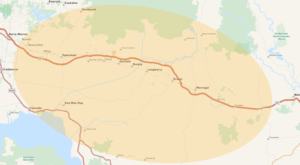 Big Bins servicing the Baw Baw Shire and Cardinia Shire for over 15 years.
Warragul, Drouin, Garfield, Bunyip, Nar Nar Goon, Pakenham, Longwarry, Longwarry North, Yarragon, Trafalgar, Moe, Poowong, Lang Lang, Catani, Cora Lyn, Nyora, Koo Wee Rup, Ripplebrook, Ellinbank, Hallora, Iona, Clyde, Cardinia, Bayles, Dalmore, Heath Hill, Officer, Pakenham South, Pakenham Upper, Beaconsfield, Rythdale, Berwick, Maryknoll, Labertouche, Jindivick, Rokeby, Neerim, Buln Buln, Shady Creek, Crossover, Nayook, Noojee, Cockatoo, Gembrook

We are committed to providing an environmentally friendly and efficient rubbish removal service for all domestic and industrial customers. more info
Trading Hours
Monday to Friday 6:30am to 6:00pm
Saturday 7:00am to 3:00pm
Sunday 9:00am to 1:00pm
You can arrange for bins outside our normal hours.
We are flexible with our times, we will try and do our best to work in with your needs at all times where possible.